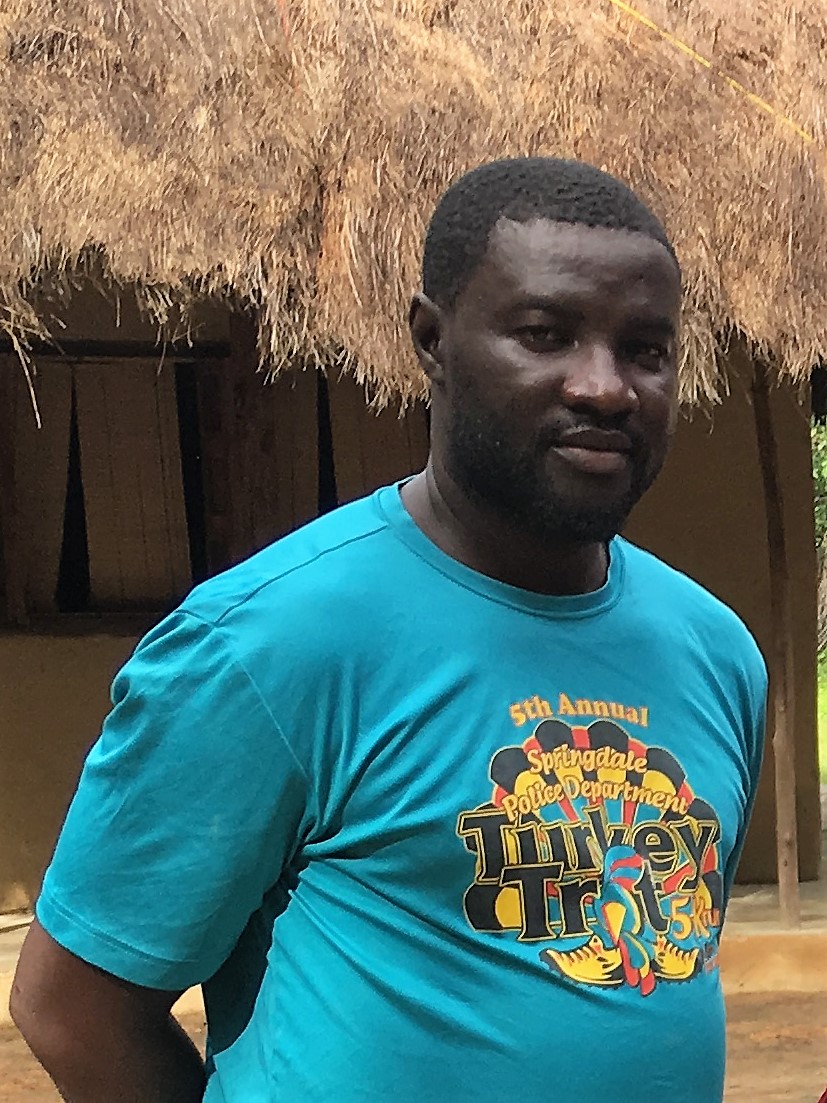 Report by Abdulai Sankoh
As the Co-ordinator of the Adonkia Adults' Educational Trust, which was formally opened by myself on May 18th 2018 and funded by the Alec Russell Educational Trust, I have been privileged to witness the progress a group of vulnerable adults have made in life skills and literacy skills. I have also been privileged to gain their trust and become for many a mentor and confidant.
Sierra Leone has experienced so many negative and traumatic circumstances (Civil War and Ebola ) and needs support and funding. Unfortunately many of the women and needy groups have not been able to access support but the Adonkia Adult School has managed to reach out and offer hope to a size-able group. The school is open to both male and female students but, as we all know, through the periods of violence and trauma, it is the women who are the most vulnerable.
We see women empowerment as a process where women gain the ability to make decisions, act freely and have control over their own resources. But in Sierra Leone this requires a significant change in peoples' mind-sets as well as a change in the legal framework of the country and her governing structures. According to common understanding this means women must have equality in education, property rights and rights within the family and communities. To enable this the government has to acknowledge their duty and implement and enforce  changes in all government institutions, eliminate all violence against women as well as the harmful traditional practices.
Women need access to sustainable employment and the Adonkia Adult School sees equipping women with the necessary  skills to enter employment and be more self sufficient as one of their prime objectives.
Women Empowerment is one of the UN Millenium Development Goals (MDG) and is considered to be closely linked to the other MDGs such as eradication of extreme poverty and hunger; and the promotion of universal primary education. MDGs are also alleviating problems experienced in maternal health and reducing child mortality.
At Adonkia Adult School we see a very positive way forward which fits in with the MDGs. We need to boost the confidence of our students; build up their sense of worth and develop skills which will make them more independent. This will not only inspire our students, especially the women, but will also enable the school to become more independent and self financing.
At Adonkia Adult School we have been very proud of the very supportive and positive ethos. Learning has been fun. The supportive element has also fostered a sense of deep trust and a gradual relaxing and sharing of burdens long kept secret. Two women volounteered to share their story with the readers of the ARET Website. They tell the stories themselves.
Mammy Haja

End of term celebration,

Learning is fun
My name is Mammy Haja and I am the oldest student in our school. I always wanted to go to school but my parents told me it was for boys. Girls do not go to school. Girls learn about kitchen activities and they marry as soon as possible. Western Education is forbidden to girls. As a young girl I felt frustrated because I could not go to school. I ended up married with no education. When my parents passed, I became the elder and it became so difficult for me to support the younger ones. The uncles came and took away our properties because they say 'no woman should own land or property.'
Now, I have a big opportunity. Adonkia is a big chance for me to learn. And now there is more exciting news. I will have the opportunity to learn basic skills of making and designing things from local material. Well, I say God Bless ARET and God Bless Mr Abdulai Sankoh for this great opportunity.'
The second story teller prefers to remain anonymous and I have given her the name of Dora. You will see from the story why Dora needs anonymity and why she is still afraid of public rejection and intimidation.
'During the Civil War I was brutally raped by the rebels. I was very badly damaged physically that no man would ask for my hand in marriage. I was an outcast. I had to leave school because of my history of being a rape victim and I moved to Adonkia to stay with my uncle in Adonkia Goderich. I received very good medical attention from the Aberdeen Women's Centre and some of my physical problems were solved. And then Mr Abdulai Sankoh, supported by ARET, opened the Adult School and for the first time since the Civil War I found I could smile again. I have benefitted a lot because now I can read and write and we are going to have a training programme which helps to empower women and we will become more self-reliant.  Adonkia Adult School is making such a difference for me.'
I have secured the services of a group who will train the students free of charge for a whole month. We have to supply the tutors with travelling expenses and lunch. We have secured funding to buy the materials we will use during the training programme and hopefully by the end of it the women will be able to design and create artefacts typical of the local area. Establishing a small enterprise is our aim.
This is our first step……… I look forward to reporting on progress.
Meeting some of the women at Adonkia