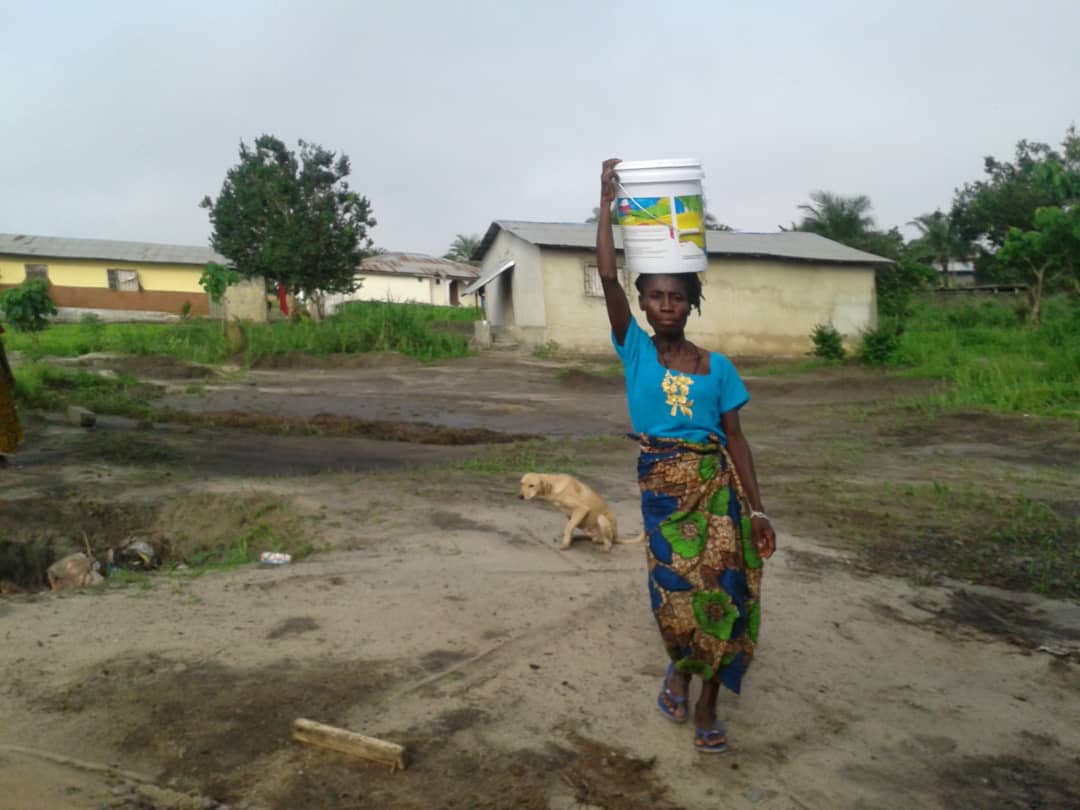 When we are unable to travel to Sierra Leone and visit our friends and projects it is exciting to receive photographs showing progress and good news. Jane sent some very encouraging photos.
Good news about Fatima
The first good news was about Fatima. ARET first met Fatima and her mother Gbashay , when she was less than a year old, malnourished and distressingly light to hold in your arms. ARET had doubts about her chance of survival. Sierra Leone has an enriched feeding programme for babies but there is not enough to go round. If you are very poor and cannot read or write it is even more difficult to get help. Fortunately for Fatima, and her mother, the women in Amputee Village took her under their wing and helped. Fatima can now walk without support and her mother has joined the women;s group. Gbashay works when work is available and is learning to read and write.
AFRI-SCOT Enterprise.
AFRI-SCOT crafters from London to Shetlands send hand crafted items to ARET. The items are shipped to Sierra Leone and Jane decides what should be given to the most needy and what is to be sold in AFRI-SCOT. The proceeds from the sale of crafts goes towards buying rice, fish, vegetable, oil and spices to give the children at school lunch. Rising food prices means that lunch is not available every day. The teachers say that learning on feeding days is very much better. The efforts of the UK crafters is very much appreciated. The items sell very quickly. It is hard not to feel exhausted reading about Jane's initiatives. She runs her household, is studying to be an SRN, is involved in the school and organises AFRI-SCOT. More recently she offers tea and an evening meal at AFRI-SCOT to workers going home.
Update on Zainab's children.
Christmas in 2018 brought bad news. Zainab, a widow, was evicted from her accommodation. She took shelter with her five children in one of the unused classrooms in Shieldra School. She died quite suddenly one night. With the help of Aret's friends, pupils and parents from Lunnasting Primary School in Shetland assistance was sent to help the children readjust. Jane offered them care and support in her own family. Michael, the oldest boy, has gone back to school and is doing well. When Michael finishes school he hopes to join the military. Mohamed continues at Junior Secondary and is apparently very clever. Two of the girls went to stay with an Aunt who was traced and now live in the Provinces. Samuela the youngest is happy and doing well at school.