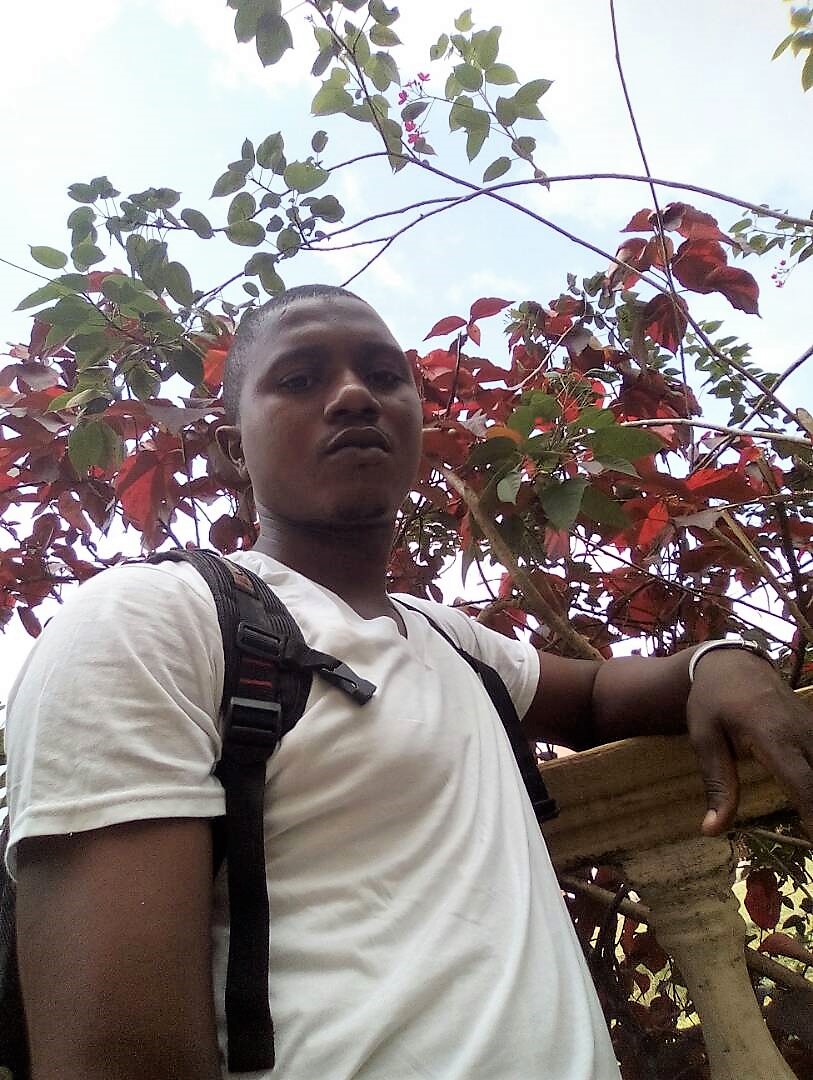 I first met Alpha at Heaven Homes School and Orphanage in Joetown, Western Rural Area of Sierra Leone. We kept in touch and I am very glad we did. Alpha is 'the man on the ground' for the building of Shieldra School and keeps ARET updated with the progress and needs. In my most recent trip I met up with him in his other role of Principal of the Junior Secondary School at Heaven Homes. One thing that strikes you about Alpha is his very gentle manner with the children many of whom are no stranger to trauma and abuse. The children obviously like and respect their tall, gentle Principal. Perhaps his empathy comes from his own experience as a child in the brutal war.
But here is Alpha who tells his own story.
My name is Alpha Salieu Kallon I was born on the 23rd of April 1987 to my father Ibrahim Kallon (Mandinka) and my mother Hassanatu Jalloh (Fullah). I started life in the village of Matotoka in the Tonkolili District in the Northern Province of Sierra Leone.
At the age of five I went to live in Magburaka where I spent a few years in the Primary School. However, when the war reached our area in 1997 our education and way of life became severely disrupted. My father sent my brother and I to Makeni to live with extended family, then back to Magburaka, Makeni again and finally to Sanda Village close to Port Loko. Although we went to stay with our step-grandfather at a young age we had to work for the food we ate. It was hard to escape from the Revolutionary United Front. We would run to the bush with whatever you could grab like food and money. We hid there sharing what we could with others and looking after and helping each other. We ran and hid from the rebels for two years. Young boys like myself were very vulnerable. They were taken to be child soldiers, controlled by drugs and alcohol and many had cocaine rubbed into open wounds to make them mad and fierce. The children who refused to obey had arms, hands, legs, feet chopped off or were killed. I witnessed some terrible atrocities which can never be cleared from the mind and are so cruel and barbaric.It is hard to talk of them. We managed to go to Freetown but again had to flee from the rebels. To hide in a house meant certain death. You would be locked in and burned alive. If you tried to run and were caught terrible punishments were carried out. Life was about constant running, hiding and indiscriminate killing.
Finally I managed to return to school when peace came in 2002. I attended the Ahmadiyya Muslim School which is well known for its academic excellence and stayed there up to the end of Junior Secondary. Like others I struggled to find support to pay the fees but I did with some help from friends, by private tutoring and learning the skill of a barber. I became assistant Head Boy but I had to leave the school without graduating because I could not pay the exam fees.
In Freetown there are gathering places called Ataya base where people will meet to debate, drink tea, and discuss problems. As many of the young are unemployed and have witnessed horrors there are councillors who can help youth. I went there to play draughts and soon became known as a champion. I caught the eye of Amara the manager of FC Kallon. He gave me the money to register for my exams. I had little time to study and no books but I did well. I received enough credits to specialise in a commercial curriculum.
I attended the College of Management Administration (COMA). I was fortunate to have some help in my first year but after that nothing. To make matters more difficult my father was dying and I returned to Makeni to give support to the family and help to ease my Father's way to Jannah. (Paradise)
On return to Freetown, as expected, there was no employment but by offering private tutoring I was eventually employed by the Kanu family and managed to complete my studies and have graduated with a Diploma in Accounting and Finance and a Higher Teaching Secondary School Certificate.
It is my great ambition to study for a Bachelor of Education. I know if the opportunity is available tomorrow, I would be torn. My pupils have struggles, my pupils have hardships and uncertainties. I know. I see it in their eyes. I know because I had them too. They also need someone who can help them.
So I have two wishes. The first is that I might do a long distance B.Ed and be able to continue with the children. My second wish is that we could have a feeding programme. The village children walk far to school. Many have no breakfast. By mid-day their heads go down, they are tired, they no longer learn. The hunger is hard.