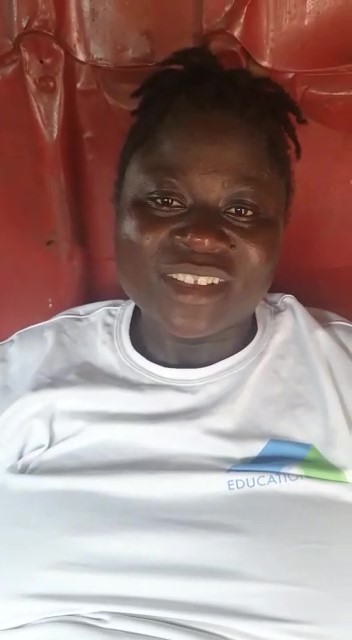 Fatu is my name. As a young girl I had so much ambition to go to school. Unfortunately at the age of 14, I was forced into an early marriage by my parents. I had no experience of life.
My fifty-five year old husband already had three wives. I was wife number four. During my stay with my fifty five year old husband I was blessed with two children. They did not survive. It was then my life became a tragedy. My husband started accusing me of being involved in witch craft. He said I had eaten all my children.
The accusation brought me shame, disrespect and discrimination from members of my village community. Adding more injuries to my pain, I was then forced to go and take an Oath in a shrine. This shrine was believed to be a spiritualist shrine. Elderly people accompanied me to the shrine. I had to swear that I was not a witch. My head was cleaned. White powder was poured all over my body.
After the ceremony was performed, my husband decided to send me back to my parents. People in my parent's community started gossiping about me and the incident. I had no choice but to flee from my village to a bigger town. I had the opportunity to migrate to Freetown to work as a house maid.
My life started improving. Here I met my future husband. A real husband. We wed traditionally and we are blessed with three children now. My working time as a housemaid was from 7am to 3pm. A friend of mine told me about the Adonkia Adults' School.
I applied and had an interview. I had no formal education and no skills training. I was admitted at the Adults' School. Learning was not easy. It was such a struggle to learn how to read and write. But I was always happy to try as our coordinator and teachers encourage us so much, especially when it came to skills training. Fatmata our skills trainer was so good. I even accompany her on her extra work to learn more. Today I am happy to set up my own small business as a seamstress and a gara tie designer. I am willing to continue to give my support back to the school
I hereby take this opportunity to thank our donor ARET, my Coordinator, Tutors and my fellow students for a wonderful time I spent with them