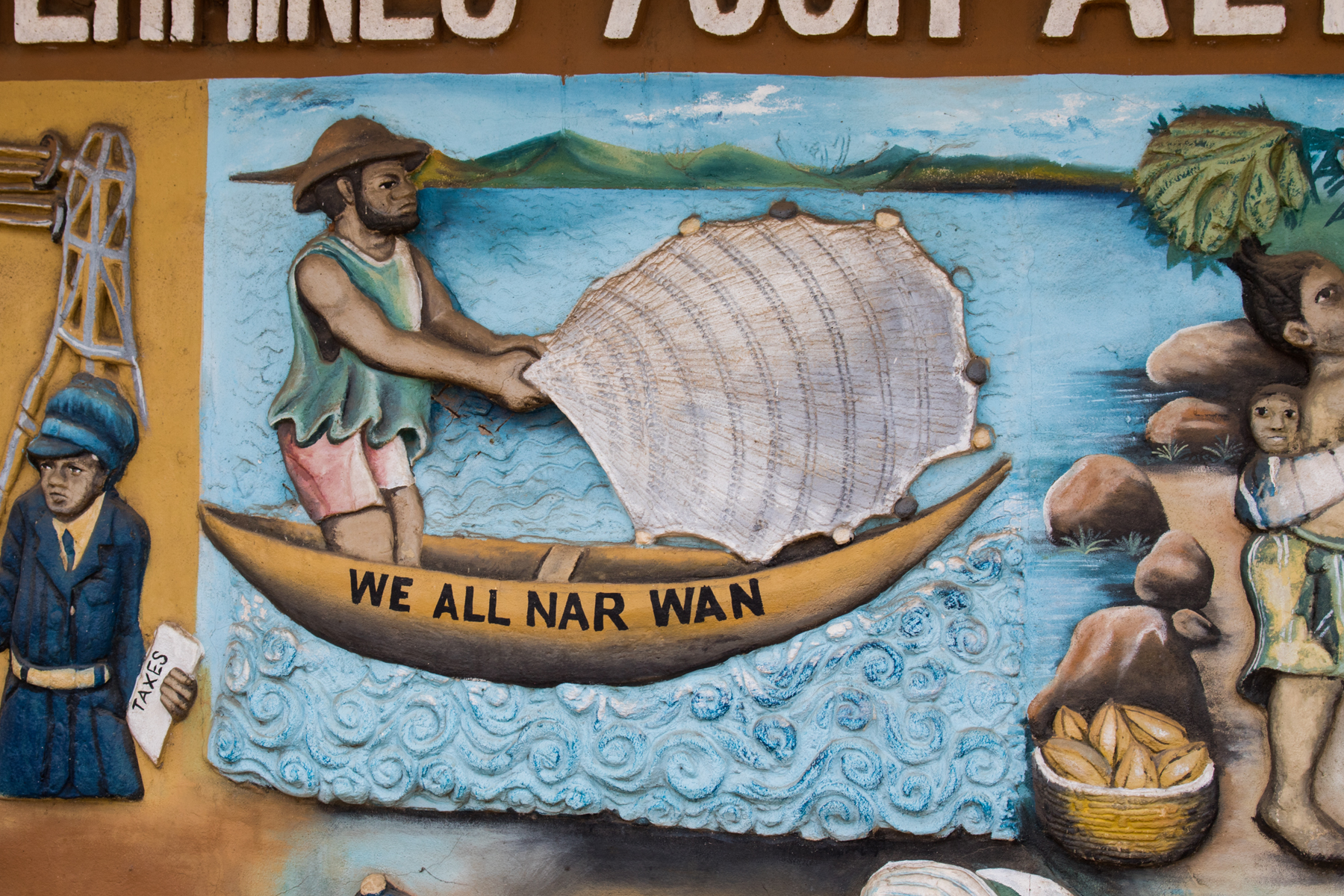 We, Chris, Rachel and myself, planned this trip in November 2019 not knowing that a global pandemic would be declared by mid-March 2020. Before we left Scotland, travelling via France, we were asked by our hosts about the virus. There was, at that time, nothing to report. The focus was not on Europe. Sierra Leone was the country most badly hit by the Ebola crisis in 2016 and had learned from the experience and knew how to respond. As we stepped from the plane the precautions and screening in place were visible. Temperatures taken, details registered, hand washing, hand washing, handwashing.
Lamin, who assists visitors manoeuvre the busy noisiness at Lunghi Airport, helped us have our luggage safely stored for the ferry crossing and arranged our tickets and transport to the ferry terminal. By now it was dark, the sea was inky and black and choppy. I was not relishing the crossing to Aberdeen Terminal in Freetown. Indeed the crossing was a silent and tense journey. All of us were glad to set foot on terra firma and no doubt vowing never to do that journey again at night. There was more temperature checking, handwashing and waiting for the luggage to be exchanged for our tickets.
Idrissa and Abdulai were visible on the other side of the barrier and once through, it was a relief to know we were in the safe and capable hands of our trusted friends and co-workers.
We had stayed at the Family Kingdom Hotel before. More hand washing before registering with reception and finally a warm shower, a comfortable bed, air conditioning and sleep before meeting with Abdulai the next morning and confirming details of our trip.
Money and Sierra Leone
Financial planning for a trip to Sierra Leone is never easy. It is difficult to access sufficient cash in ATM's when you can find one that actually has money to dispense. There are a lot of zeros on the notes, the highest of which has the value of £1.00 and inflation is in double figures. Unfortunately the myth that all Westerners are very rich and have money to throw around is alive and well which can make for uncomfortable experiences. In many respects ARET are well protected by our trusted project leaders who calculate the best possible prices for all the projects. When visiting we may be told to stay away from negotiations as the sight of a Westerner will push prices high. One aspect of which we are certain is that every penny raised for the projects or donated goes direct to need. Currently the Pound Sterling is volatile and any money sent to Sierra Leone has to be converted into US dollars before being converted into Sierra Leone Leones. This is not going to make the financing of projects 2020 into 2021 straight forward. It is particularly difficult when communities and individuals begin to see some hope through some element of education. Embracing the opportunity of education may help them find a way out of poverty. Project leaders are aware of this and (providing the country continues to be COVID19 free) are meeting to discuss and assess the situation.
ARET Project Leaders and Working Together
ARET believes that the stakeholders are best placed to know what is required for the greater good and that local ownership of the projects produces better outcomes for the beneficiaries. The mural in Freetown illustrates this as it announces, 'We all nar wan'.
Perhaps one of the most successful aspects of the three current projects is that the individuals have all met each other ( despite the travel involved ) and work to support each other rather than work competitively. When they meet with ARET Ambassador, Mr Abdulai Sankoh, to discuss the current situation we will be confident that the decisions they make will be collaborative.
There is evidence of this when projects are visited and developments witnessed are often being initiated and supported by members of the communities themselves.
Visiting Projects
As we visited each project in turn, there was a great welcome and celebration and eagerness to show new skills learned. There was singing and dancing, cries of 'snap me', speeches and responses, presentations and little children terrified by these strange looking visitors. Overall, there was a feeling of being with friends and an extended family. But, as with most social circles and family there was also evidence of sadness and struggles. Perhaps the most difficult part of these trips is learning when to stand back, learning when to be sympathetic but not offer false hope and trust the project and community leaders to make what are hard but necessary decisions with compassion. The Project Leaders are widely respected by their communities, not only because of the time and energy they give on a volountary basis, but also because they too know the realities and struggles of a hard life.